Hotel Diary: JW Marriott Palm Desert
Truth be told, I love me a resort hotel just as much as I love a boutique hotel. There's nothing better than spending a weekend at a resort and NEVER leaving because you have everything at your fingertips. Enter: JW Marriott Palm Desert! The resort hosted Madison and I for a little girl's getaway a few weeks ago and it was absolute perfection. For 48 hours we did nothing but lounge, eat, drink, spa .... repeat. If you're looking for a quick and uber relaxing weekend getaway from Los Angeles or coming in from out of town, then the JW Marriott Palm Desert is where it's at. Keep reading to see my fave activities and some fun snaps from our trip.
POOL GAME STRONG
The property itself is INCREDIBLE; super expansive and picturesque at every turn. I was actually super bummed my drone didn't arrive in time for this trip because oh. em. gee. would those pictures have been amazing. The highlight of the resort is definitely the multiple pools and day beds surrounded by the lake. We pooled it for many hours both days, including a day bed on the second day which was the ultimate luxury. There's plenty of pool chairs for everyone which is super nice and they allow outside floaties which is literally the most amazing thing ever! I wish I would've known that ahead of time because you know I have ALL the floaties! (psst: find my fave pool floats here.)
WINING + DINING
The resort has over 8 drinking and dining options including a Starbucks.... I know, it's like my heaven in a hotel! On the first night we took a boat charter around the lake to dinner at Mikado which is a Japanese Steakhouse where they cook in front of you. The food was so delicious and indulgent - holy moly we were full. I've been once before and remembered the Lychee Martini being amazing and this time did not disappoint. You really can't go wrong with anything on the menu just prepared to be stuffed! The best part is that you're paired with other parties to complete the table of 10, so you get to make new friends. We met some really nice people that we ended up pooling with the next day!
The next night we ate at Rockwood Grill which is a new American spot overlooking the lake. Talk about views!! I had the prosciutto + fig pizza which was a) amazing and b) huge. Maddie had the tuna poke appetizer as her main which was also a pretty big portion. Tip: don't over order because the servings are large!
SPA VIBES
I may have had the best massage of my life on this trip. Both Madison and I opted for the Bamboo Massage which utilizes actual bamboo to roll out your muscles - it was divine and insanely relaxing. I actually fell asleep which has never happened to me during a massage! The spa was also a nice break from the desert heat; temps were up to 112 when we were there!
The resort is expansive, so if you're looking for something super small and intimate this isn't your place, but if you want a spot with ALL. THE. THINGS then JW Marriott Palm Desert is def where it's at. I could definitely see this as a great anniversary spot for you and your boo (the boat charters are super romantical) or a girl's weekend getaway!
Just returned from Haiti and cannot wait to share how insanely amazing and touching the trip was! Stay tuned...
JW Marriott Palm Desert Photo Diary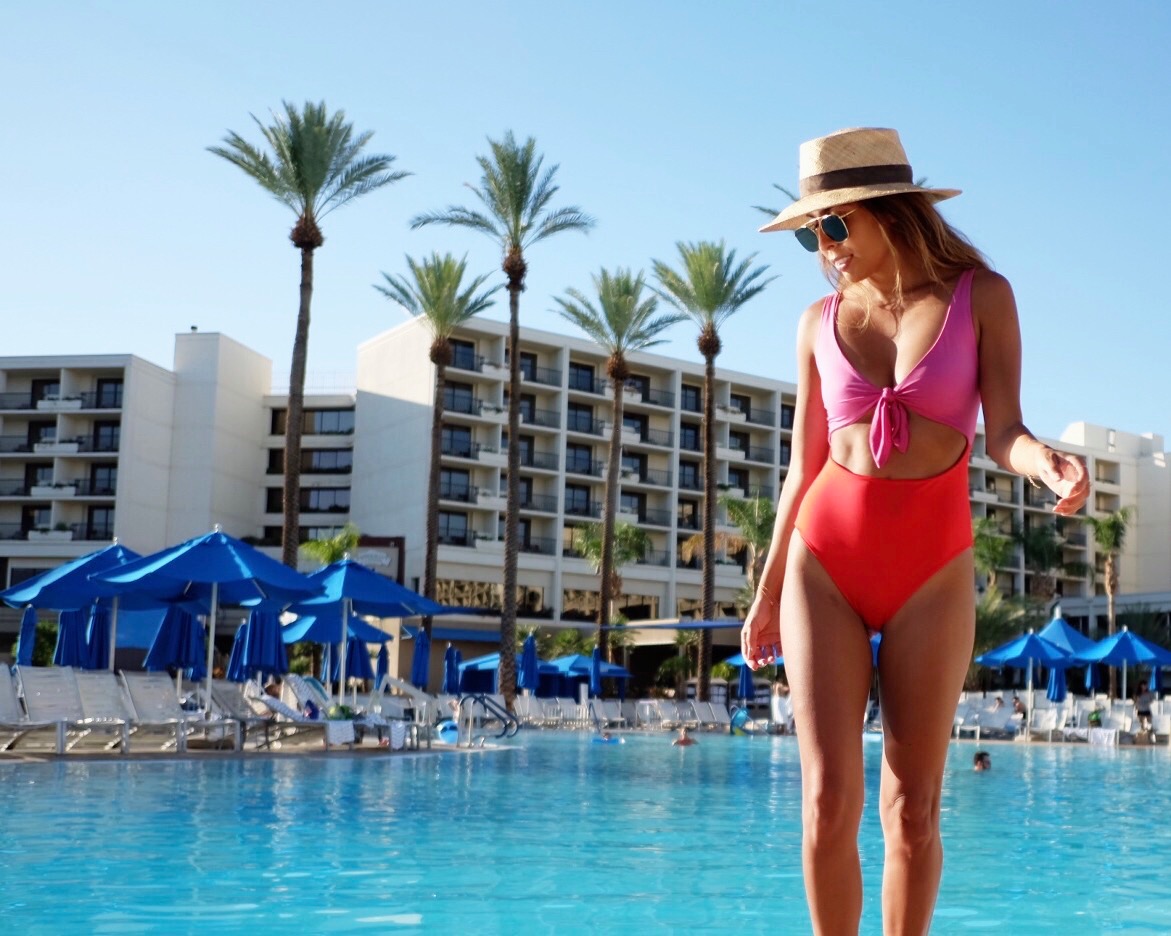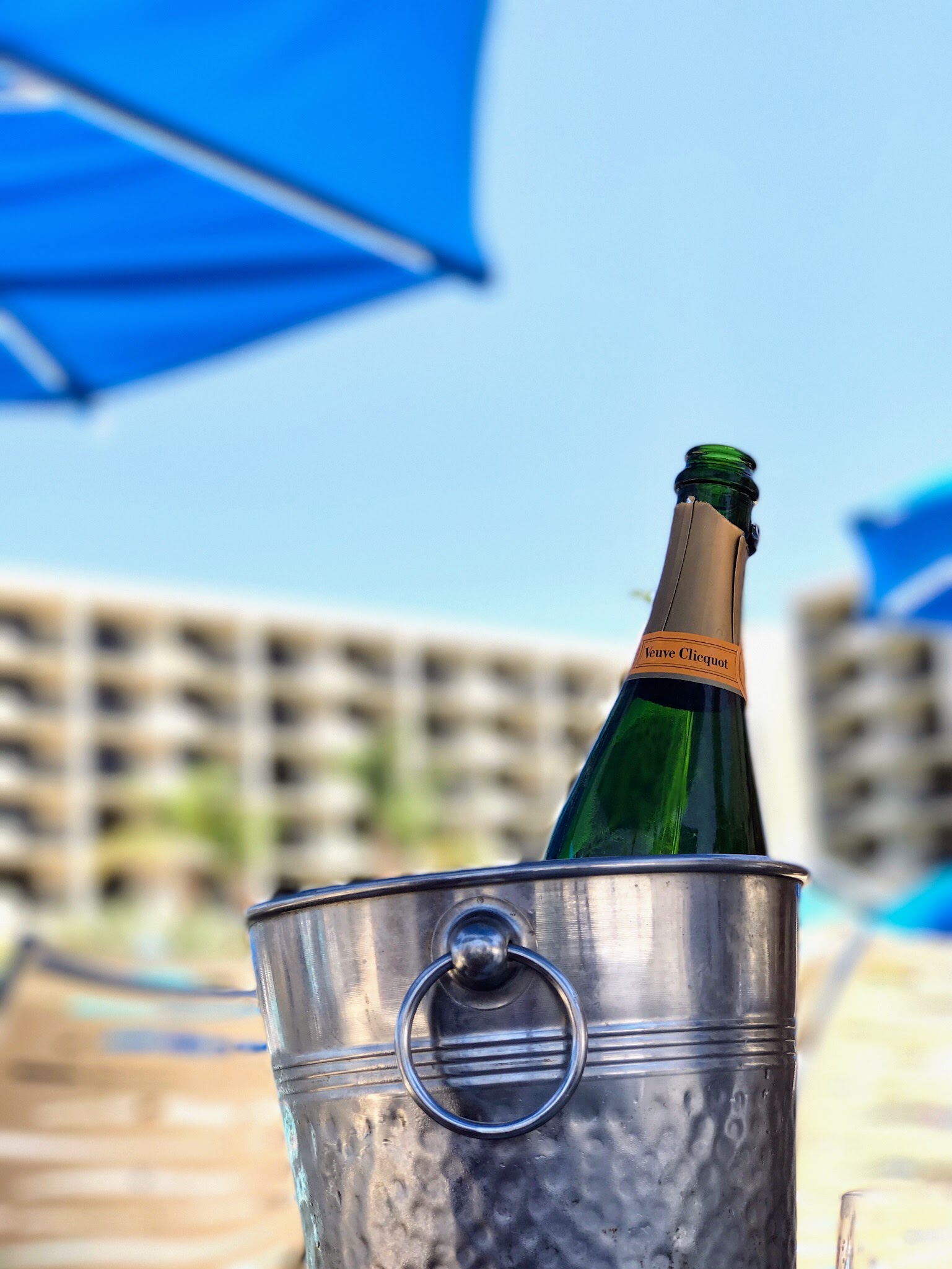 Wanderlust? Check out my other hotel diaries: