The Ultimate Palm Springs Getaway with AMEX
I teamed up with Amex as a blogger ambassador for Blue Cash Everyday. | Photos via Marie Buck Photography
"Why do you girls like Palm Springs so much?" - Andy after telling him I was planning a girl's getaway to one of my fave destinations. "What's not to like? Pool, sun, drinks, relaxation, plus it's driving distance!" - me
Boys, they don't get it! Or at least Andy doesn't understand the draw of sitting in a pool all day drinking delicious bevvies and hanging with your besties - hah!
If you've been following Everyday Pursuits for awhile, you know I love me a Palm Springs vacay. The stars aligned a few months ago when I discovered the Mellow Yellow Butterfly House and Amex asked me to help share the goodness that is their Blue Cash Preferred Card. You guys, I'm an Amex Ambassador for the rest of the year and couldn't be more excited about it. I got my first Amex SPG card 2.5 yrs ago when I started my business (btw, we should def talk about that on my next freelance post) and can't share enough about how great their customer service, benefits, rewards, and coverage are. When Amex approached me about a collaboration it was perfect timing because I had just been telling Andy that I love my SPG card but sometimes wish I could use points for something other than hotels... enter the Blue Cash Preferred. Cash back on ALL. THE. THINGS – 6% back on groceries, 3% back on gas and select department stores and 1% on almost everything else! I mean, sure, I'll totally plan an epic Palm Springs getaway and buy all the essentials to get cash back!
The first step to Palm Springs is figuring out where to stay. I personally love renting a home vs. a hotel especially when there's a big group involved, so that everyone can spend time together and have all the amenities to themselves. For this trip we knew the Mellow Yellow Butterfly House would be PERF for all of our needs. It fits 6 comfortably, has ALL the amenities like a pool, jacuzzi, grill, hammock, outdoor shower, ping pong table, and more. Not to mention it's chic AF inside and out and super central to our fave restaurants in the city.
Next is figuring out FOOD and BEVVIES. Typically I like to do Friday night out because it's minimal stress for guests driving in then on Saturday morning we usually do a food run for all the essentials for the next few days. For this trip we ate out at Reservoir which is a gorge, semi-new taco place on the main drag that's perfect for a girls' getaway because you can mix different tacos to fit everyone's cravings. The margs are pretty amazing too! Saturday morning grocery run consisted of all the cocktail concoctions (including boozy popsicle), poolside snacks, and bbq essentials. If there's any place to do a boozy popsicle it's in PS (hello, 100+ degree temps). I used Beach Whiskey Island Coconut to make a fun-in-the-sun moscow mule pop! Keep reading to get recipe.
Beach Whiskey Moscow Mule Pops
- 1.5 oz Whiskey
- 5 oz Ginger Beer
- 1.5 oz club soda
Throw in some lemon and/or lime slices and you have an IG worthy AND delicious boozy popsicle; please remember to consume responsibly!
All the whiskey popsicles and the pool floats! What's a Palm Springs getaway without pool floats? The more the merrier in my eyes (seriously, I feel like each new trip requires a float!) - I used my new American Express Blue Cash Preferred card to buy the lips and rainbow ice chest floats which definitely came in handy. Read my Pursing Pool Floats post from earlier this summer for all my tips on purchasing, storing, and blowing up these bad boys; they're not for the faint of heart.

A gorge house, pool floats, food + bevvies, and your best girl friends... there's really nothing better! Sharing my Palm Springs Travel guide on Sunday.... stay tuned.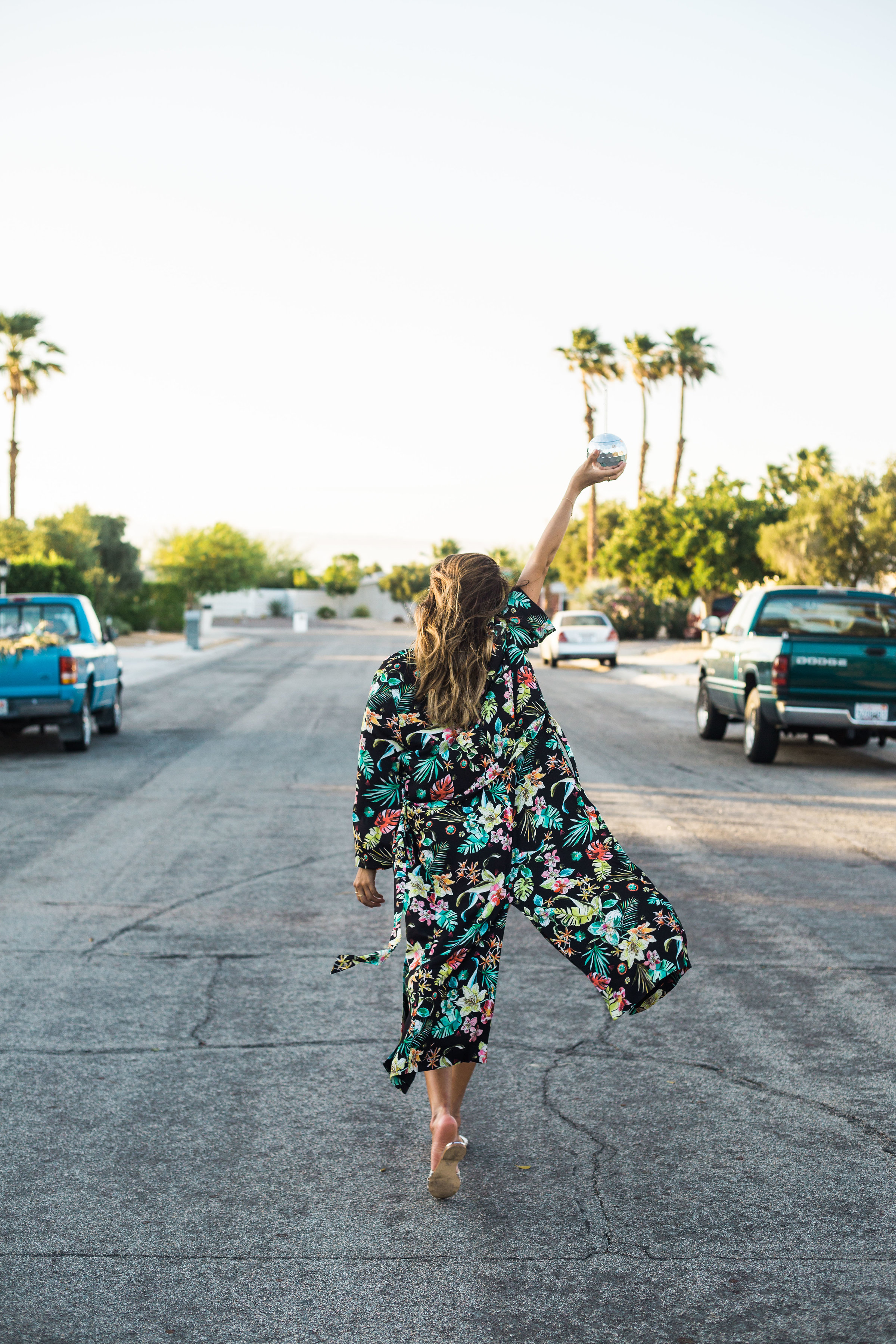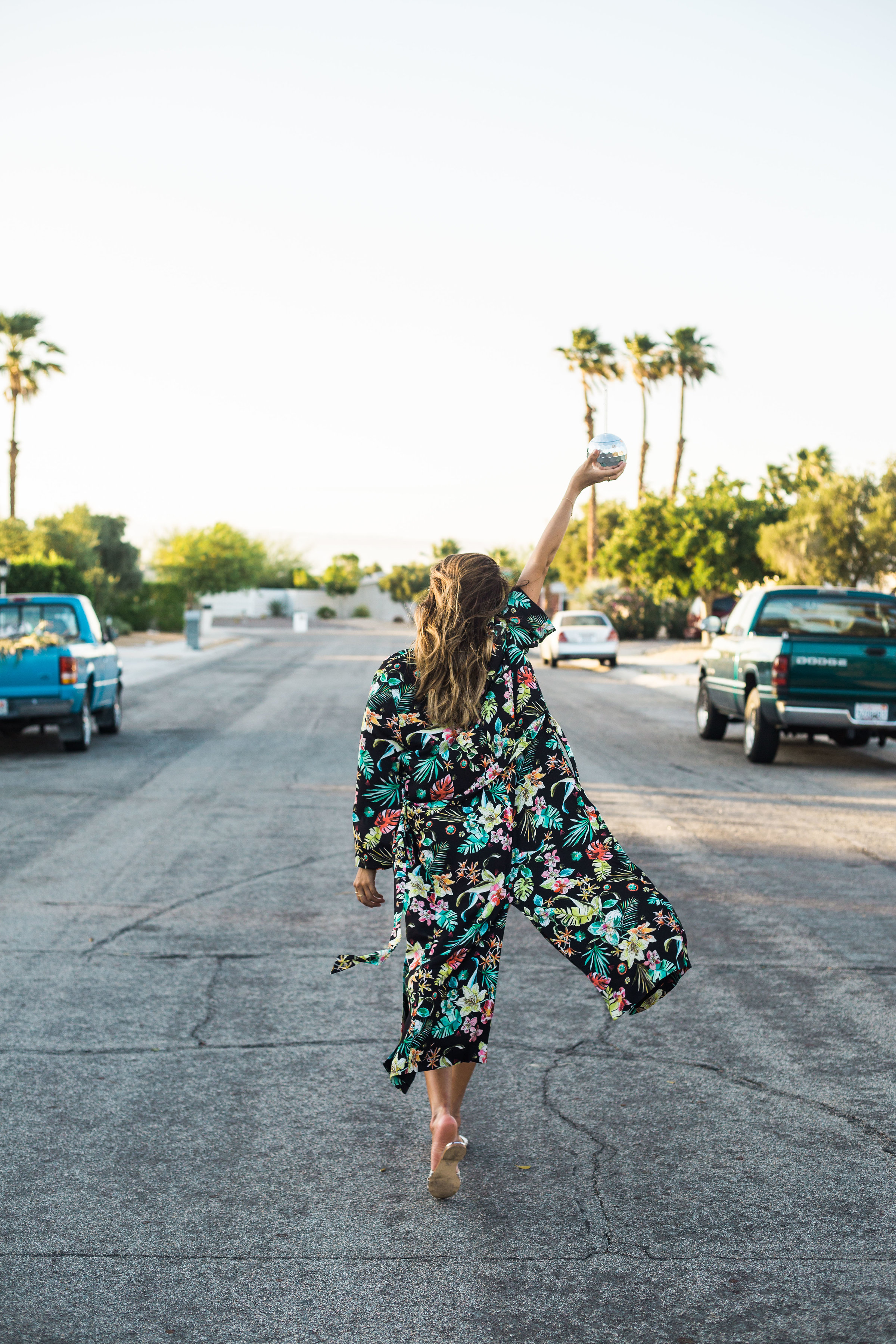 Palm springs packing list

Wanderlust? Check out other Pursuit Travels: